Hello Free List,
A short while ago I sent all the traders on my SuperNova Elite list a email/ chat room alert and of course cell phone text message alerting them to FBN. At the time FBN was $1.03 but I got in with 18,000 shares at $1.04. I gave them my plan with targets and stop losses. Well, just a few minutes ago I alerted them to my sell at $1.13 for just under $2,000 profits.
Want a free stock report and the inside scoop on the next MAJOR promo BEFORE it happens? Click here right now and take advantage of the offer!
Add that to our 10% win on URRE from .48 to .54 today and ELAY 30% win from $.001 to $.0013 and we are now pushing 50% for the day. Amazing!
As I said, my service is taking major steps forward right now, not only with buy and sell alerts but with new moderators, more "liquid" trades, more education and better quality communication in chat.
The price will be rising January 31st so now is your time to act!
LaRell: I made $3,900 on ELAY.  In at .0010, out today at .0013
Tian: out urre for $279 profit
samuel: SA.. Out NTEK at 100%. Tks to the education at ur site, I was able to find this stock on a volume scan, checked the charts, and jumped in when all the technical looked strong. Tks again for your service, it really works!
Jeff, sold at 1.12 from 1.05 SA I'm up $700.00 this week all on your service I'm out of day trades till tomorrow I'll be back because one clears from last week
Jeff  +$1,230 on FBN and +$416 on URRE thanks for a $1,700 day!
JULIAN: easy $300 on URRE thanks S.A.!
Edysson: boo yah SA $400 bucks on FBN
I am going to reduce the normal $299 per quarter price to just $249, so act quickly!
SuperNova University is just now starting and will run to March 31 for Semester 1. If you want to get in at the ground level and build a solid foundation of trading skills, scanning skills and technical skills then now is your time to get on board!
For those who are new to my newsletter I would like to welcome you. My focus is on $.001 to $3.00 stocks with strong volume and proper catalysts for making profits.
I am just now in 2013 starting a brand new "SuperNova University" / "Mentor Program" that will be available to Elite members. The purpose of this program is to meet frequently to give you easy to understand high definition learning videos and handouts. Let you digest them and then give you a open book exam. After the exam, we will meet as a group in my interactive "Seminar" room where we will check for understanding and then open the floor to questions. Then we move on. The curriculum is designed for a full 3 to 4 month program. (It does NOT need to be done LIVE, it works great for full time workers because you can view the archived material at any time)
The goal is to have you fully understanding technical analysis, chart scanning, buy/sell cues and of course making big profit while reducing risk; something that other newsletters NEVER teach you about.
If you would like to join this Elite group, then use the "Special Offer" details below and SAVE by signing up early.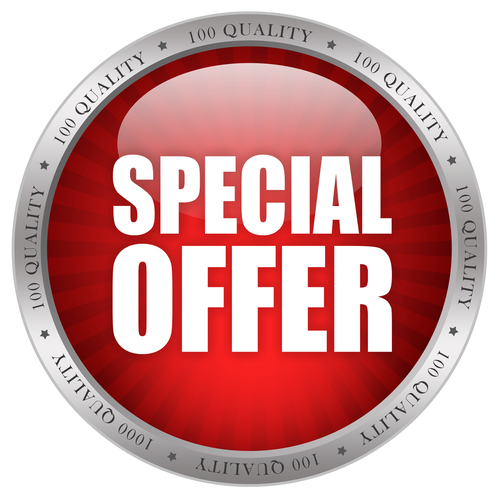 For a LIMITED time, I am going to offer a SPECIAL Price
My "Special Offer" will run until January 31st at midnight. Just click on the button above will get a $50 discount EVERY quarter you stay with me. So instead of $299 per quarter the price will be reduced to $249 per quarter for every quarter you stay on.
To get the discount, just click on the "Special Offer" button and then on the next landing page click on "Buy Now" button, fill out the bottom form and submit.
Remember, not only do you get in on my SuperNova University but you also get LIVE buy AND sell emails/ text alerts and chat room updates.
Instant access to a community of stock traders that stands at 400 and counting. We meet each day in our conference chat room to discuss the days hottest trades and profit right along side each other.
You also get NIGHTLY stock scans
Educational Video lessons
Interactive webinars and more!
As I said above, I would like to thank and congratulate those who have decided that "today" was their last day of consistently losing money in the stock market. I am here to help guide you toward financial freedom for 2013 and beyond.
Please email me on the day off tomorrow with any questions you might have and don't forget, the $249 special offer ends January 31st at midnight!
Jeff
About BeaconEquity.com
BeaconEquity.com is committed to producing the highest-quality insight and analysis of small-cap stocks, emerging technology stocks, hot penny stocks and helping investors make informed decisions. Our focus is primarily OTC stocks in the stock market today, which have traditionally been shunned by Wall Street. We have particular expertise with renewable energy stocks, biotech stocks, oil stocks, green energy stocks and internet stocks. There are many hot penny stock opportunities present in the OTC market everyday and we seek to exploit these hot stock gains for our members before the average daytrader is aware of them.
Beacon Equity Group Disclaimer
This newsletter is a paid advertisement and is neither an offer nor recommendation to buy or sell any security. We hold no investment licenses and are thus neither licensed nor qualified to provide investment advice. The content in this report or email is not provided to any individual with a view toward their individual circumstances. Beaconequity.com is a wholly-owned subsidiary of BlueWave Advisors.
While all information is believed to be reliable, it is not guaranteed by us to be accurate. Individuals should assume that all information contained in our newsletter is not trustworthy unless verified by their own independent research. Also, because events and circumstances frequently do not occur as expected, there will likely be differences between the any predictions and actual results. Always consult a real licensed investment professional before making any investment decision. Be extremely careful, investing in securities carries a high degree of risk; you may likely lose some or all of the investment.